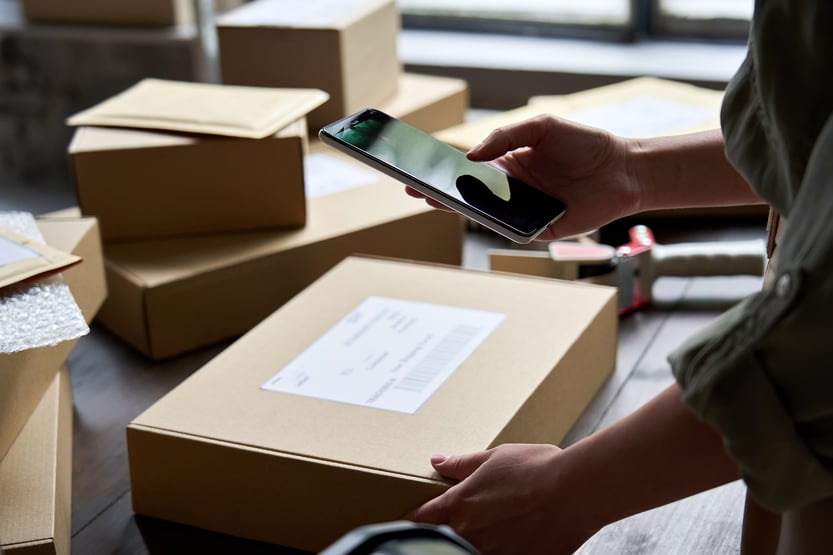 In a landscape of ever-increasing e-commerce shopping and an always-expanding array of web retailers for consumers to choose from, delivering on excellent customer service is essential. But without an in-store experience to capture the hearts and minds of shoppers, it can be difficult to set yourself apart from your competitors.
Fortunately, there are still a number of practical steps e-commerce businesses can take to ensure their customers receive first rate service, with timely delivery of customer purchases perhaps being at the top of that list.
So to ensure you're meeting customer expectations by packing with speed, efficiency and product protection in mind, here are some effective options.
Returnable packaging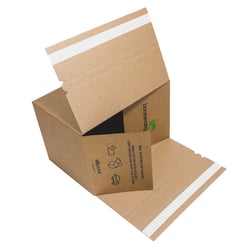 There's perhaps nothing more frustrating for the average consumer than waiting patiently for the delivery of an order, only to find it's unsuitable upon arrival. And the resultant stresses are often compounded by a tricky returns process. But with ultra-fast, returnable packaging, sending back unwanted goods is a speedy, ultra-simple process.
The Boomerang™ Rapid Return carton's lightweight dual peel and seal and tear strips mean it can be easily returned, with a crash-lock base and return label marker ensuring the process is both quick and pain-free.
Mailing bags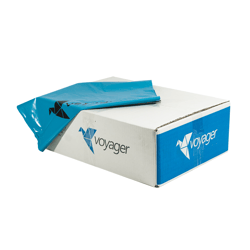 When sending lightweight goods, it can be difficult to ensure unnecessary weight isn't added to the parcel in the form of packaging materials. Puncture-resistant polythene bags offset this issue, since they're lightweight and serve as a low-cost, waterproof solution to house clothes and bulky paper items. Better still, they're 100% recyclable and take just seconds to pack products.
Book wraps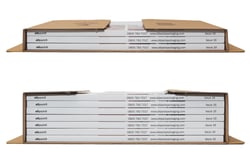 For items requiring slightly more protection without any of the unwanted size and weight of a carton, book wraps are the ideal choice. They facilitate quick packing and make use of a cleverly designed protrusive outer shell to provide extra protection against knocks and abrasions, making them the ideal choice for postal packaging applications. Plus, they're adjustable, meaning they can wrap to meet the contours of your products without the need for added materials and tape.
Manufactured from recycled paper and fully recyclable post-use, Boxwrap™ conforms to the Royal Mail's small parcel sizing criteria and comes with secure peel and seal strips, letting you package your products in super-fast time.
Electronic water-activated tape dispensers
Water-activated tape machines offer quick, convenient paper tape dispensing, allowing users to set the required tape length for an efficient carton sealing process, providing the ideal tape solution for postal rooms and pack stations.
With an integrated water bottle for convenient level monitoring, users can ensure an even application of liquid to the gummed paper tape prior to sealing cartons, ensuring minimal waste output.
To discuss your packaging needs with us, send us a message, or call us on 01543 396700 to speak to a packaging expert today.