When increased demand hits, managing packing times to handle greater throughput is essential. And while many goods require substantial packaging materials and a several-step process to be adequately housed before shipping, there are often a number of efficient, highly protective options out there that will provide ample housing for your products.
So whether you're looking to reduce volumes, cut material use or lessen plastic waste (or all of the above!), here are some surefire ways of achieving improved efficiency, streamlined packing and saving on space in the long-term.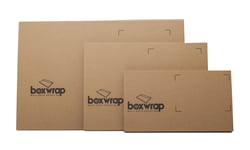 Book Wraps
When packing books, magazines and mixed bundles, it can often feel necessary to grab plenty of void fill to pack out the parcel and ensure the material contours against the contents so as to provide adequate protection for the goods. But by switching to uniquely designed solutions like Boxwrap™, packing with excess materials is eliminated–and pack times are reduced.
Boxwrap™ optimises the protective qualities of its outer shell to neatly surround your items and contour to the shape of your products whilst preventing the internal movement of your goods while in transit, with peel-and-seal strips to seal the pack without the use of tape.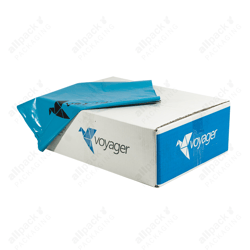 Mailing Bags
For extra-lightweight items and clothing, mailing bags are a surefire way to reduce costs, cut pack times and ensure protection against damage. And with fully recyclable polythene bags making waste management more a sustainable solution, switching to this ultra-quick and simple option might be the ideal choice for high-volume operations.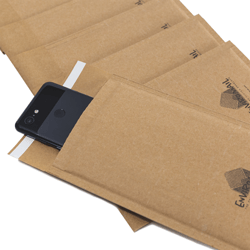 Padded Mailers
If you're in need of slimline packages with more cushioning, padded mailers could be the ideal choice. Simple, robust and tough, bubble-lined mailers surround books, letters and narrow items and provide ample protection against knocks and abrasions, with a simple sealing tab to secure your products.
For quick and easy waste management, try Insuremail™ - a premium lined envelope that can be separated into its composite materials without hassle, letting your customers process waste materials with efficiency.
For those wishing to go 100% plastic-free, Enviromail™ offers a high protection capacity with none of the environmental cost, making use of a unique paper fluting design to create a rigid envelope that offers versatile, lightweight protection for a range of products.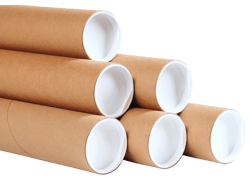 Postal Tubes
Irregular shapes and oblong products can be tricky to pack, often too narrow to justify an entire carton and handfuls of void fill, but in many cases too elongated to fit neatly (and with adequate protection) into mailing bags. Luckily though, postal tubes create an ultra-simple remedy for this issue, creating a small footprint and an easy-to-store solution for posters, calendars and narrow items.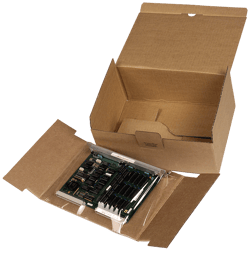 Air Suspension Systems
For high-value and delicate goods, relying on void fill to securely house your products can be a risk. That's where innovative air suspension systems like Variflex™ and Inflatech™ come in. Both systems serve to suspend your items within a highly protective air-filled cushion, protecting the pack contents from impact, creating cushioning to protect against drops and combining with a range of efficient quick-sealing features to ensure expedient packing for a number of applications.
Both systems are streamlined and remove the need for added carton fill, keeping pack times short, reducing shipping weights and cutting overall materials costs.
To discuss your packaging needs with us, send us a message, or call us on 01543 396700 to speak to a packaging expert today.