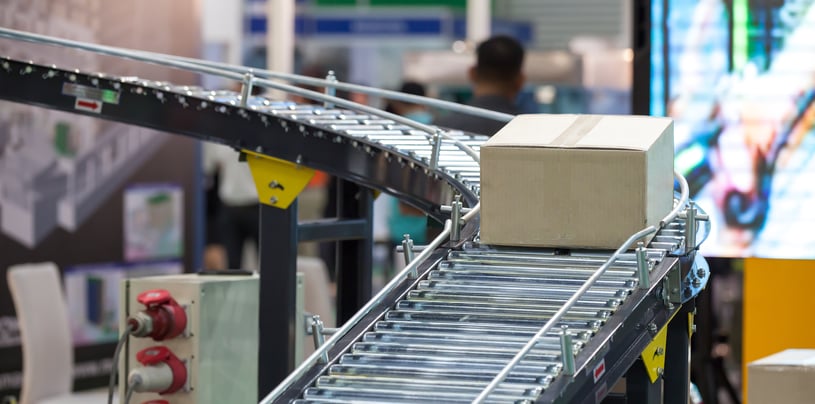 Integrating automated packing systems into your fulfilment operation can serve to reduce transport costs, cut void fill use and significantly decrease your delivery spend.

By incorporating box erectors and filling units in your pack lines, your operation can redirect staffing to other manual processes, drastically reducing fulfilment times and allowing for more consistent, reliable service levels.

Consistency in your packing lines also lets you accurately measure your packaging use and reduce avoidable waste, informing your buying and better readying your operation for peak periods.

High-performance solutions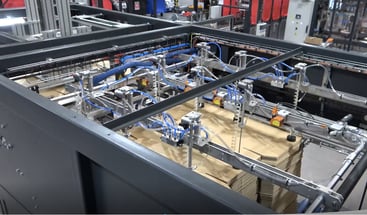 Tray erectors are the first stage in an automated packing line, processing sheets from a filling unit and constructing ready-to-fill cartons from corrugated blanks, ready for picking.

For high-volume applications, automated systems that use a single, continuous corrugated sheet remove the need to replenish feeding trays more regularly and prevent the manual transfer of blanks from pallets to the machine.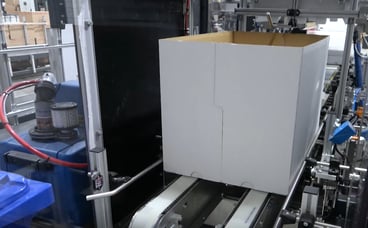 I-Pack® machines combine intelligent design with high-performance flexibility, measuring item height to automatically fold and glue carton walls for perfectly packed goods, increasing box strength for added product protection. A lidding unit completes the packing process by swiftly topping and sealing the filled carton.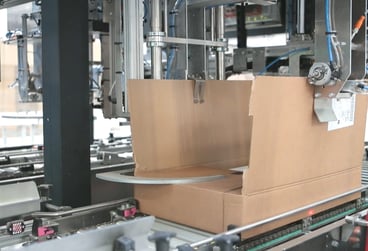 e-Cube® is a purpose-built solution for maximising FEFCO 0201 cartons, accurately measuring box contents and tearing the carton's corners to fold each side and produce a single, sealed outer for the packed goods. This versatile automation solution allows for multiple height outputs across one or two box footprints.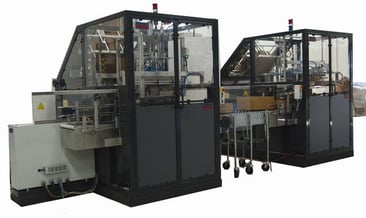 Serving to maximally secure packed goods and firmly enclose irregularly shaped goods, the Ultipack® system moulds a single corrugated sheet to meet the contours of your products, wedging securely against the goods to increase item stability and improve pack neatness and presentability.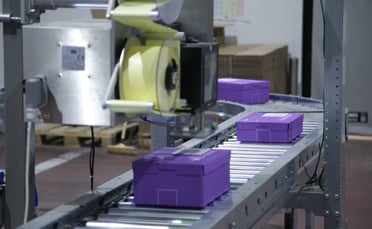 Inline labellers finish the packing process, providing reliable, flexible label application to a sealed carton, often with a modular construction to allow for repositioning across a packing line, letting you incorporate multiple levels of automation into your system and allowing for uniformity in order processing. Labelling machines are suited to multiple label types and formats.
Offering system automation for case erecting, packing and carton sealing, Endoline machines can assemble, pack boxes and seal filled cartons in both modular unit-form (pictured) or in a single, fully-automatic system, such as the 321 Case Packer, which erects and bottom-seals containers before using a gripper head to transfer bundled goods into the carton, folding its corners and sealing the pack.
By combining manual processes with automatic and semi-automatic systems, a fulfilment operation that's truly tailored to meet your needs can be achieved, leading to fewer damages in transit and serving to better improve the unboxing experience for your customers.

Looking to overhaul your packing lines and incorporate automated systems into your operation? We can identify process inefficiencies and look to maximise your packaging spend to yield quick return on setup investment and prepare your business for growth. Contact us today.