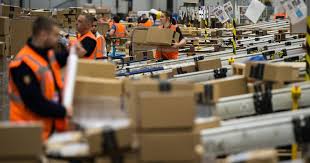 With unprecedented changes to consumer buying habits in 2020 and 2021, this is leading to possibly the largest ever peak in the ecommerce industry in Q4 this year.

Despite the reopening of the high street and against strong figures for April 2020 (the first full month of the first lockdown, when growth was +44%), online retail sales continue to grow in April this year, rising by +10.2% Year-on-Year.

There is a new baseline for ecommerce sales which will grow through 2021 and beyond, bolstered by increasing investments in online and more and more consumers feeling the benefits of online shopping.
It appears that the 2020 shift to online is now consolidating – 1 in 10 consumers across Europe now shop online for food (close to 30% in the UK). Similarly in non-food, with stores shut, consumers have quickly adapted to shopping online.

Furthermore, the lines between home and office have become blurred, with the home becoming an office, a classroom, and a gym. Consumption patterns have changed with more calories consumed in the home and growth in spending on furniture, garden products and home gym equipment. This has all resulted in a seismic and lasting behavioural change in favour of the e-commerce industry.

Many retailers have learned from last year's peak and will be ramping up preparations in the next few months to avoid being caught out with production.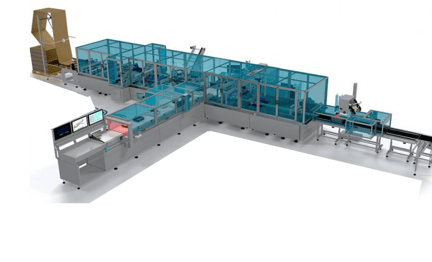 The DIY chain Wickes, who experienced a huge surge in demand last year, have recently reviewed their ecommerce packing operation at their Northampton distribution centre, in view of increasing capacity.
Wickes worked with packaging process intelligence experts, Allpack, to analyse the end-to-end ecommerce fulfilment operation.
The detailed review highlighted areas of constraint and covered the efficiency of picking process, speed of packing, reduction in damages and ability to increase capacity and future proof the operation. The result was twenty four new pack benches and conveyor, with Andon light system, new picking trolleys, voidfill hoppers and a storage solution for the corrugated cartons.

In another growth sector, supermarket Aldi, relocated their online fulfilment centre to a purpose-built site in Corby, to provide for increased sales through their well-known Specialbuys deals and wines & spirits division. This involved building four separate manual packing lines with over one hundred packing benches supplied by Allpack, and a fully automated 3D box-on-demand machine.

A similar challenge was faced by ceramics manufacturer, Royal Doulton in Stoke-on-Trent, who were concerned to improve efficiency at the pack bench, and also reduce breakages through inconsistent packing methods.

Allpack provided conceptual designs and CAD drawings, working closely with the Logistics Director, and presented 3D walkthrough VR scenarios to demonstrate the operational efficiencies possible.

The design process approved, Allpack completed the build of the entire system together with bespoke pack bench and suspended hopper configurations to optimise floor space and future-proof the Royal Doulton fulfilment process.

For further information about process intelligent packaging systems, call Jonathan Pallister of Allpack on 01922 472400.