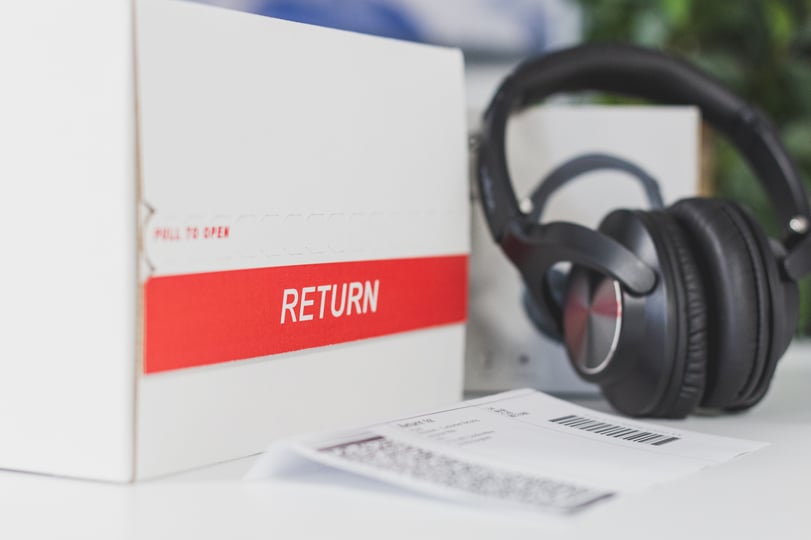 Following the launch of our ultra-flexible, multi-trip ecommerce carton, the Boomerang™ Rapid Return box, we're looking to team up with retail partners for an exciting subsidised project.
For many ecommerce businesses, the boom in online shopping has raised new questions about packaging usage. E-fulfilment has necessitated an increase in packing that was not required for in-store purchases. This has led to a demand for low-cost, efficient, and environmentally sustainable solutions.
"70% of online shoppers state that if a preferred retailer stopped offering free returns, they might not shop with them." *
The challenge facing the packaging industry is the juxtaposition of two needs: the commercial demand for high volume, cost effective, and logistically efficient packaging, and the environmentally aware audience's concerns around plastic use, and single-trip packaging. This is notwithstanding the consumer's expectations of a great buying experience, fast delivery, and a friction-less return facility.
Many online businesses cannot hold a wide range of different sizes for their product range, and just stock two or three sizes to cover all basket mixes. This often results in large, oversized parcels filled with considerably more void fill packaging than product.
Often, the void fill is either bubble wrap or air pillow – both plastic materials. This leaves the consumer with the responsibility for its disposal.
Ironically, as consumers, our appetite for unlimited choice, next-day delivery to our doorstep, and free returns, has led to increased plastic use and more landfill deposits.
"84% of people that shop online agree they're more likely to buy from online merchants who offer free returns." *
Trial an innovation in environmentally friendly, returnable packaging, the Boomerang™ Rapid Return carton
Are you shipping in excess of 5,000 parcels per day?
If you are and would like to participate in this subsidised project, which will assist your CSR goals and give your operation and your customers a better experience, then please apply by email to ben.clarke@allpack.uk.com.
*Klarna Rethinking Returns Report, 2021
Looking to optimise your packaging and reduce waste in your business? Contact us