The peak season is upon us, and with an increase in the growth of online markets continuing to drive demand for e-commerce operations and manufactures alike, an upturn in trade creates a greater need for businesses to safeguard their workforce and maintain operational efficiency.
To keep your business moving over the peak period, here are some safety must-haves for warehouse operations.
Anti-fatigue mats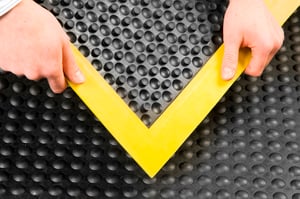 Anti-fatigue floor matting can serve to reduce foot pressure and back pain, increase productivity through heightened concentration and raise staff morale, leading to greater overall efficiency.
Our tough, durable mats are covered with long-lasting domes and are lightweight, allowing for quick, simple cleaning, and their yellow beveled edges improve visibility and boost workplace safety for staff. Shop now.
Distance-marking tape
Distance marking tape is vital for providing an instant reminder to staff to maintain a safe distance from equipment and hazard zones, as well as a simple, cost-effective means of partitioning different picking and loading zones. Marking tape neatly adheres to tough surfaces and can be removed swiftly, adding flexibility and versatility as a safety-boosting tool.
Safetywear and high-visibility apparel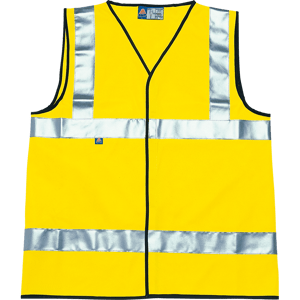 Maximising workplace safety extends beyond simply marking out quarantine areas and zoning warehouse points to avoid potential hazards. Ensuring your workforce is clearly visible and shielded from injury by means of suitable apparel whilst on site is essential and, in most cases, a legal requirement.
From high-visibility vests, to protective ear defenders and safety goggles and frames, there are a number of hardwearing, versatile solutions available to ensure staff wellbeing and maximise efficiency for warehouse staff.
Signage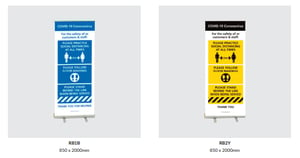 In a volatile trading landscape, and with the ongoing threat of continued operational difficulties caused by covid restrictions, having clear signage can be a huge step in simplifying access to distinct warehouse areas and maintaining distancing between staff. By making use of signage, quarantine areas can be easily identified, and aisles, lanes and tools can be categorised, helping new staff to quickly get to grips with system layouts and procedures. Contact us for a custom-printed solution.
Grip™ Magnetised Dispenser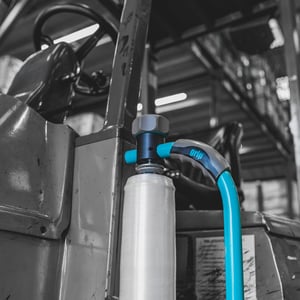 When it comes to manual film wrapping, there's a host of portable dispensers to choose from. But if optimised storage, efficient film application and maximised safety are top priorities, the Grip™ Magentised Dispenser is the ideal choice.
The innovative dispensing unit is packed with a host of features to maximise user safety and increase efficiency and performance, with a host of easy-to-use features, including a twist-lock for tension control, a hardwearing skid plate and lightweight frame. The result is a robust manual film applicator that ensures uniform wrapping up to 40% more quickly than standard dispensers.