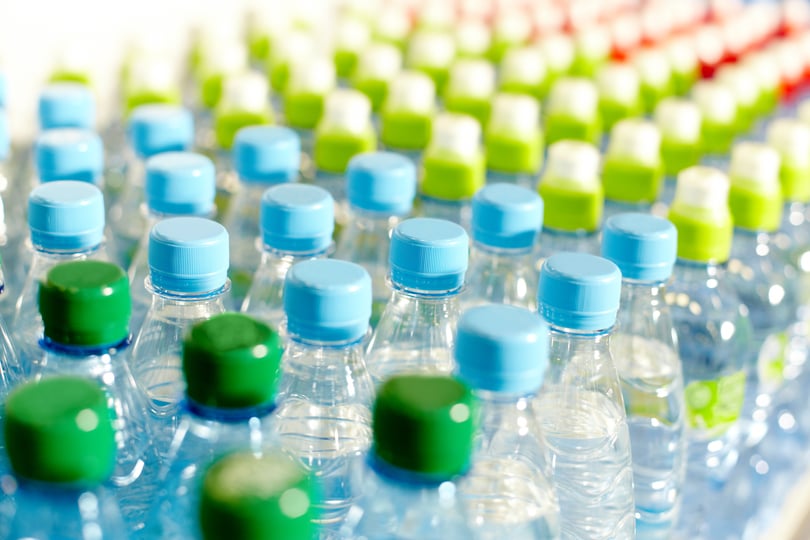 The UK Plastics Pact's third annual report has been published, and it reveals significant progress in the group's effort to reduce plastic packaging from the UK retail landscape.
Results outlined a 10% reduction in plastic packaging for its reporting members, accounting for a 46% overall drop in plastic packaging output from the group since 2018.
According to the global NGO WRAP, there has been a doubling of recycled content in use since the pact's formation, which has served to prevent 140,000 of CO2 from being produced.
The reduction in plastic reflects an upsurge of significant breakthroughs in sustainable packaging initiatives in recent years and highlights the success of reuse schemes being rolled out by shops and supermarkets across the country.
Reuse systems in retail
British food retailer Co-op recently partnered with consumer goods company Unilever to launch refill/reuse trials on a range of products. Two schemes were trialled: 'refill on the go', and 'return on the go', with the aim of gauging consumer behaviour and relationships with reuse systems.
The 'refill on the go' scheme allowed customers to buy stainless steel bottles that could be refilled for later use, while the 'return on the go' system facilitated the purchase of already-filled stainless steel bottles that shoppers could return to the store after use.

Similarly, Tesco has recently partnered with Loop to create a packaging reuse system in ten of its stores in the east of England. The system allows shoppers to purchase up to 88 products in packaging that can be returned to the store and cleaned, before it's refilled for reuse.
The initiatives include a host of leading brands, including Carex, Brew Dog, Persil and Tetley Tea, along with 35 of Tesco's own brands.
Morrisons has also taken a step forward in reducing its plastic use, by announcing plans to remove plastic packaging from its bananas, while Sainsbury's has made the same vow for its packaged broccoli.
WRAP comments that the results leave the Plastics Pact on track to achieve its target of 30% recycled content across all plastic packaging by 2025.
The results so far
The Plastics Pact has four key targets:
Target
2020 - 2021 Report Findings

Eliminate problematic or unnecessary single-use packaging through redesign, innovation, or alternative (reuse) delivery models.

40% reduction in plastic items since 2018.

100% of plastic packaging to be reusable, recyclable, or compostable

70% of plastic packaging is reusable or recyclable.

70% of plastic packaging is effectively recycled or composted

52% of plastic packaging recycled; up
from 44% in 2018.

30% average recycled content across all plastic packaging.

18% average recycled content; up from 9% in 2018.
While the numbers point to ongoing improvement in the introduction of sustainability schemes and the development of plastic-free packaging solutions in retail, WRAP urges the pact's members that significant work is still needed to achieve its goals and aid in shifting retail towards a more environmentally sustainable long-term future.

For more information:

- Read the full report here
- Find out who's signed up

If your business is looking for sustainable alternatives to plastic packaging, send us a message, or phone 01543 396700, and find out how we can help you integrate high-performance, sustainable solutions into your operation.