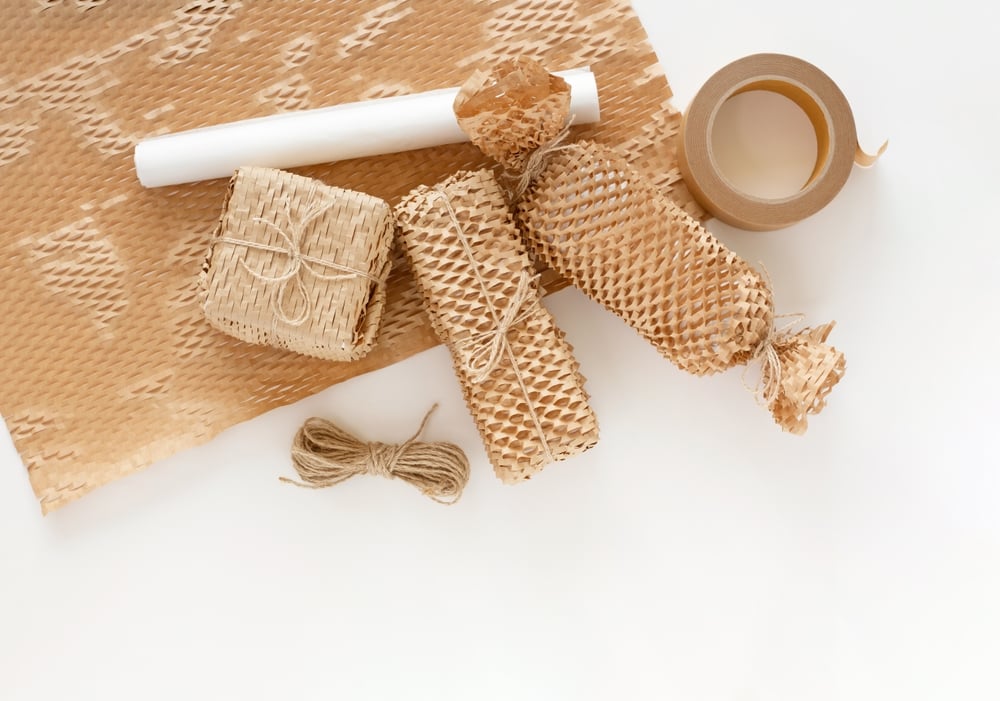 With rising costs and increasing material prices affecting the profitability of businesses across a range of sectors, getting the most from your packaging has never been more important. But sustainability remains a key concern for manufacturers, retailers and suppliers alike.
Fortunately, there are a range of innovative products that provide increased return on investment without causing you to sacrifice on sustainability.
From returnable cartons and all-paper wrap, to plastic-free document wallets, the packaging market now plays host to numerous options for businesses seeking to switch to greener packaging with a high protection capacity.
Here are the sustainable packaging essentials that will ensure your goods remain in tip-top condition whilst in storage and transit.
The essential picks for greener protective packaging
1) Postal packaging innovations
Before the current climate of eco-friendly performance in packaging, retailers' and consumers' choices were largely limited to polymer-based postal bags and plastic bubble-lined mailers. But there are now a range of innovative, waste-free systems that save on both material costs and reduce storage and space requirements for transport uses.
Cleverly designed postal tubes and paper-fluted envelopes provide robust, flexible product protection for delicate goods, paper products and more weighty items, ensuring efficiency and performance are maximised during peak season.
Wrapping books, magazines or mixed bundles? Consider an adjustable, fully flexible corrugated pack like the Boxwrap™ book wrap. And for simple sealing, easy returns and ultra-fast packing, try Boomerang™ Paper Mailing Bags.
2) All-paper void-fill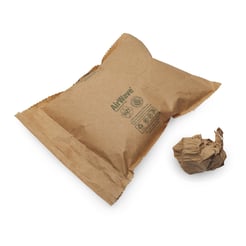 When filling cartons, selecting plastic-based void-fill can seem like an easy choice for cost-effectiveness. But with a range of paper-based systems available, steering clear of plastic can be made easy - without excessive costs.
From multipurpose paper wrap, to air pillow options and ultra-fast dispensing systems, recyclable solutions to match your business's green ambitions can be integrated into fulfilment operations with simplicity, providing on-demand, scalable packing and assured transportability.
For numerous applications, paper-based solutions such as M-Boss™ Paper Bubble Wrap, BoxFill™ and the PAPERplus® void fill will provide ample cushioning for fragile products without requiring an abundance of carton space, meaning your pack sizes can be cut and more warehouse storage can be devoted to product stock and the maintenance of efficient systems.
3) Paper-based document wallets
New paper packing innovation now allows packing operations to attach delivery notes to parcels and apply consignment documents to pallets without the use of plastic. Paper-based document wallets are now a surefire way of offering ample protection for important paperwork with super-quick product identification, boosted convenience and quicker recycling.
Our 100% Kraft paper, biodegradable wallets are Plastic Packaging Tax-exempt and can remain adhered to boxes, making recycling processes easy and ensuring less waste ends up in landfill.
4) A simpler, speedier choice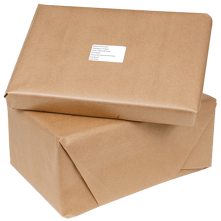 For businesses seeking simpler manual packing and reliable protection without switching to a purpose-built paper fill dispenser, switching to Kraft paper rolls is the ideal choice.
Budget-friendly solutions such as Maxkraft™ imitation Kraft paper are made from 100% recycled paper and offer easy product protection for a range of products and applications.
Ideal for heavy-duty use cases, Maxkraft™ ribbed paper counterpart is strong, resistant paper that's made from 100% natural Kraft fibers, making waste management speedy and, most importantly, greener.
5) PaintGuard™️: a greener way to post liquid containers
Manufactured using fully recycled materials and designed with full recyclability in mind, our PaintGuard™ container holders are a secure means of sending tins and tubs of liquid through the post. The eco-friendly pulp fitment range fits into specially designed cartons that can securely fit multiple sizes of metal tins and plastic tubs, providing functional, affordable transit packaging protection for paint, varnishes and oils.
With product innovation comes increased sustainability – and with tape application guidelines placed directly on PaintGuard™ boxes, warehouse operatives are empowered to work with greater efficiency and less material.
Build to integrate with our Boxbond™ Self Adhesive Paper Tape X72 Reinforced tape 72mm x 25m, PaintGuard™ has been tested to exceed the standard drop test protocol. For this reason, Allpack guarantees the product is UK Courier-Approved to have no damages/breakages/spillages or product dents during transit*.
---
From fully recyclable packaging, to bespoke solutions for FMCG businesses, we can offer the manufacturing, storage and delivery facilities to ensure your packaging needs are met. Email us at sales@allpack.uk.com, send us a message, or phone 01543 396700 today to discover how we can integrate process-efficient solutions into your business.
*Terms and conditions apply. Premium is designed to encase metal tins. Non-Premium is designed to encase metal tins and plastic tubs.