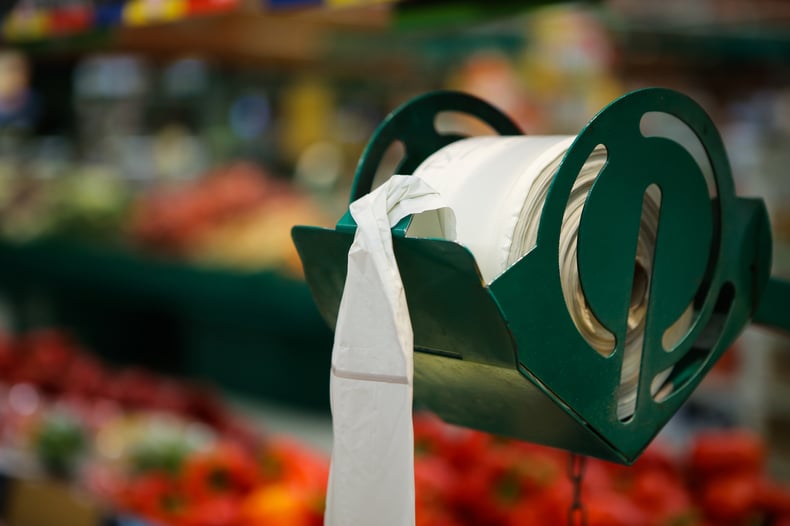 When it comes to retail and ecommerce packaging, a 'follow the leader' pattern is common. Once a small number of major players roll out significant new initiatives in sustainability and innovation, it's often a matter of time before their competitors, mid-size companies and startups alike follow suit.
2023 will likely be no different, seeing major retail outfits announcing sizable changes to their packaging systems and outlining notable efforts to reduce their carbon footprint.
The most recent key updates in retail packaging
To help you stay on top of the major trends reaching consumers this year, here are some of the retail and ecommerce markets' most notable green packaging announcements from recent weeks.
Tesco to use waste plastic in fish packaging
From this month, Tesco will sell its fresh haddock, cod and salmon in trays that contain at least 30% recycled coastal plastic. The plastic is collected from beaches and coastlines across the Mediterranean, helping the major retailer to remove roughly 500 tonnes of plastic from the environment every year.
To ensure full traceability, the non-profit Keep Sea Blue will be overseeing the collection process, helping to add transparency to the UK supermarket's packaging supply chains.
Waitrose announces switch from glass to aluminium on selected lines
UK retailer Waitrose has recently replaced its small wine bottles with aluminium cans, in an effort to reduce over 320 tonnes of packaging per year.
Aluminium can be recycled infinitely, they weigh far less than glass and they produce 50% less CO2 than a single-use glass bottle of comparable size.
ALDI rolls out 800 plastic collection bins across its 800 stores
In a bid to reduce their consumers' plastic waste, retail outfit ALDI rolled out plastic collection bins across its 800 stores at the end of 2022. The bins are designed to house soft plastics such as food wrapping and bags, which are both recyclable.
Discussing the initiative, Richard Gorman, packaging director at ALDI UK said, " We are always striving to reduce plastic waste wherever possible, and we know how important this is to our customers".
Ecommerce operators continue to innovate
Sustainable supplement brand True Grace has adopted the use of PCR packaging and refillable carbon-neutral packaging made from sugarcane.
'PCR' stands for 'post-consumer resin', referring to the process of transforming highly recyclable plastics such as PET, PP and HDPE into a resin that can be reused for new applications.
Joining the growing number of conscious web operations looking for greener supply chain solutions, organic mushroom brand Om Mushrooms has been harnessing the biodegradability and recycling properties of their paperboard packaging to increase their overall sustainability.
The UK Plastics Pact reports an 84% reduction in problematic and unnecessary single-use plastics since 2018
As part of its report for 2021 - 2022, the UK Plastics Pact reported an 84% reduction in the use of problematic and unnecessary single-use plastic since 2018.
According to the global NGO WRAP, there has been a doubling of recycled content in use since the pact's formation, which has served to prevent 140,000 of CO2 from being produced.
WRAP comments that the results leave the Plastics Pact on track to achieve its target of 30% recycled content across all plastic packaging by 2025.
The Plastics Pact has four key targets to 2025:
Eliminate problematic or unnecessary single-use packaging through redesign, innovation, or alternative (reuse) delivery models.

100% of plastics packaging to be reusable, recyclable or compostable.

70% of plastics packaging to be effectively recycled or composted.

30% average recycled content applied across all plastic.
For more information:
The landscape for retail and ecommerce businesses
As product innovation and research in materials serves to yield more efficient packaging solutions, increased reusability and recyclability will continue to drive major market shifts moving forward.
Looking ahead to 2023's end, the market will no doubt play host to continued announcements of innovative packaging and waste management schemes--from refill and reuse systems to the introduction of plastic-free packaging for popular lines.
From fully recyclable packaging, to bespoke solutions for FMCG businesses, we can offer the manufacturing, storage and delivery facilities to ensure your packaging needs are met. Email us at sales@allpack.uk.com, send us a message, or phone 01543 396700 today to discover how we can integrate process-efficient solutions into your business.