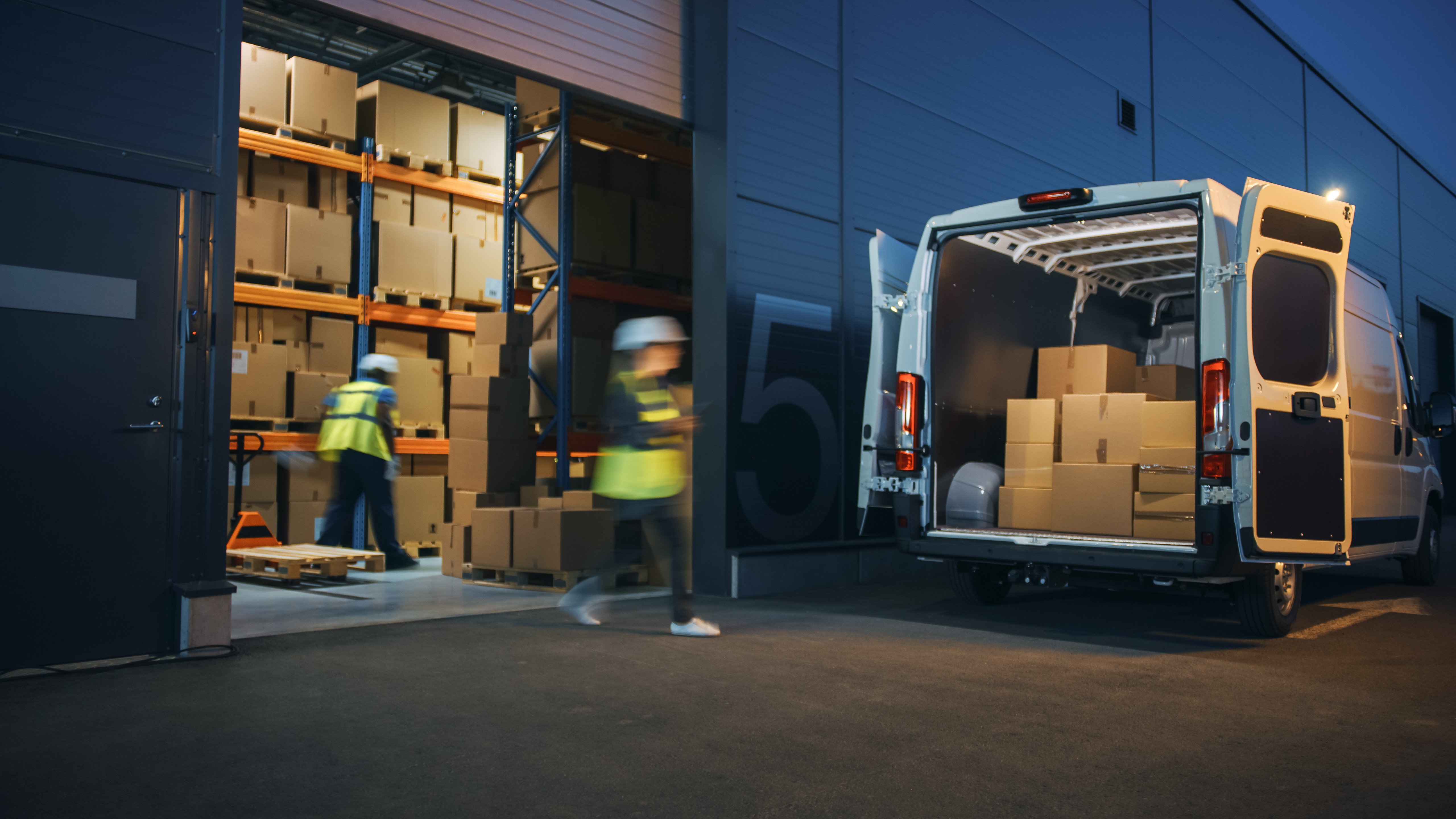 If your year's end shaped up like that of many nationwide retailers in 2021, you'll have on doubt experienced a rapid upturn in demand during the Q4 peak period. Given the rapidly shifting periods we've all lived through since the start of the pandemic, it's now well established that e-commerce businesses have benefitted from ever-shifting consumer trends across numerous sectors, all of which point to a reliance on web-based shopping.
Nevertheless, both fledgling businesses and household retailers alike can benefit from streamlined packaging–with benefits for storage needs, delivery costs and material use all factoring into the packaging equation.
So to make your search for greater efficiency with less packaging more simple, here are few essential solutions to consider.
Oxbox™ single-wall cartons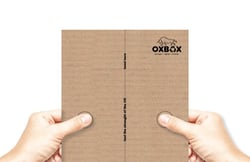 At the risk of co-opting a famous food retailer's slogan regarding the impact of little things, it's certainly true that even seemingly insignificant changes in your packing can have a huge impact on overall costs and perfromance. And in the case of the Oxbox™ single-wall carton, the difference is magnified by improved performance benefits.
Harnessing the load-bearing benefits of a double-wall box, the Oxbox™ carton offers both strength and durability, with a unique fluting design ensuring lightweight rigidity and robustness in both low-volume and high-use applications. The design also serves to save on storage needs and transport space requirements, since flat-packed cartons take up far less space than double-wall boxes–all while cutting energy consumption (compared to double-wall boxes) during production.
Padded mailers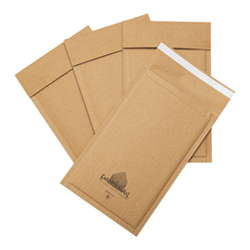 There's a growing (and very much justified) movement of consumer outing businesses for a seeming overabundance of packaging in their parcels. More and more, retailers are being named and shamed across the web's largest social platforms for oversized, ill-suiting packaging, in an ever-increasing effort to force companies to re-evaluate their environmental impact.
A key question businesses must ask is 'how can I safely and securely ship my items without an over-reliance on packaging materials?'. And if your operation is in the business of shipping non-bulky, non-delicate items, paper-fluted envelopes could be the ideal choice.
With a unique, plastic-free padding design and 100% paper construction, Enviromail™ envelopes both cut your plastic use and streamline the packing of paper products and clothing. And for slightly more oblong items, polythene mailing bags and ultra-easy-to-recycle bubble-lined mailers could be the perfect lightweight solution.
Paper wrapping and void fill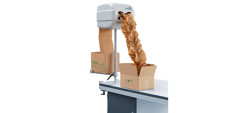 While air-based product void fill products are often a go-to for shipping fragile items, they can occasionally prove to be cumbersome and needlessly bulky for smaller goods, taking up excess cartons space and leading to ever-pervasive customer complaints over wasteful packing.
In many cases, paper-based solutions such BoxFill™ and the PAPERplus® void fill will provide ample cushioning for fragile products without requiring an abundance of carton space, meaning your pack sizes can be cut and more warehouse storage can be devoted to product inventory.
Wrapping books, magazines or mixed bundles? Consider a flexible, adjustable corrugated pack: the Boxwrap™ book wrap.
Looking for more transport cost-cutting options? Check out other blog: Ideas for Cutting Transport Costs and Reducing Emissions