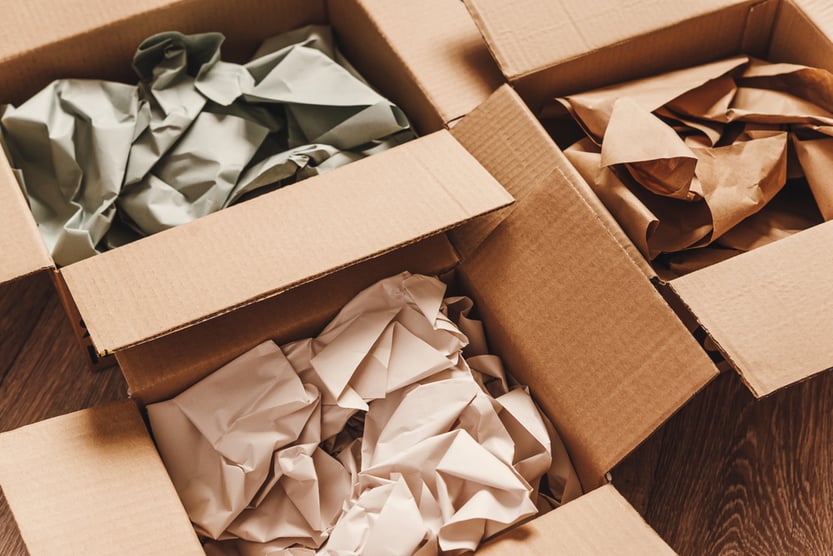 The UK Plastic Packaging Tax is upon us, and that means businesses must now consider the additional cost implications of their packaging purchases.
Introduced in April and set at a rate of £200 per tonne for all plastic packaging containing less than 30% recycled content, the tax is aimed at importers and manufacturers, though companies who import packaging material before exporting the same product will be required to initially pay the levy, before claiming credit back at the point of export.
So if your business is looking for creative ways to both pay less and reduce its plastic use, here are some simple, effective tips:
Go plastic-free
It's perhaps the most obvious answer on this list, but switching to packaging made from sustainable materials - such as paper, bioplastics and compost - is the quickest route to improving your business's environmental sustainability and cutting its reliance on plastic in the long term.
Choose packaging containing at least 30% recycled content
Since the tax is set on purchases of plastic packaging containing less than 30% recycled content, buying materials that comply with the terms of the legislation will safeguard your businesses and cut costs.
Check out our sustainable packaging solutions for a number of innovative, scalable solutions for retail, manufacturing and e-commerce.
Reuse!
Are boxes and containers clogging up your warehouse or workspace? Put them to good use by repurposing them. Used cartons can be the ideal choice for filing documents, collecting waste and storing warehouse items - or, of course, as repurposed packaging!
Send single-use items packing!
Swap single-use items like wallets and mailers for returnable solutions and resealable packs, letting customers resend returned goods and allowing you to get more miles out of your packaging.

Use less to pay less
The best way to reduce material use is to first assess the necessity of your current volumes and look for opportunities to save.
Swapping low-cost materials like packing peanuts for high-quality paper pillows can both increase efficiency and help to cut material use in the long-term.
Create repurposing schemes
Implementing reuse schemes in your retail spaces can be an ideal opportunity to show customers that you're committed to cultivating a more sustainable operation. Better still, making it simpler and easier for customers to return and refill their product packaging for repeated use can go a long way in boosting your brand image and streamlining costs.
Reward sustainability
Let's be honest, everyone loves a bargain, so why not offer incentives to customers who return and recycle your packaging? Offering discounts on purchases and creating loyalty schemes for packaging returns can improve retention and free up your storage needs.
Cut out the middleman
By reducing the number of touchpoints in your supply chain and encouraging onsite collection, your business can cut its overall reliance on packaging and drastically shrink plastic volumes.
Redesign and save in no time
Consider a redesign of your packaging to increase efficiency and optimise savings.
Whether you make wholesale changes to your material choices by picking paper wrapping solutions, or by upgrading to high-performance options that maximise output with less, changing the profile of your packaging can play a huge role in offsetting tax costs.
Talk to us about a bespoke solution for your business and start saving today.
Get tough
Picking plastic packaging solutions that can withstand repeated use will save on regularly purchasing plastic sundries (like tape and dividers) that accompany weaker, more lightweight alternatives
---
Looking to reduce your plastic packaging use? We're on hand to provide expert consulting services and guide you through the transition to greater packing efficiency and high-performance, environmentally sustainable alternatives. To find out more, send us a message, or call 01543 396700 today