Cutting the amount of plastic your business consumes need not mean sacrificing on the protective capacity of your packaging. In fact, a number of quick-to-integrate packaging solutions exist that serve to match--and in many cases improve on--conventional plastic packaging solutions.
Here are three quick wins to help in making the change from plastic packaging to fully recyclable, paper-based alternatives:
Switch from polypropylene tape to gummed paper tape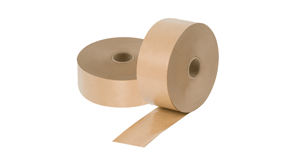 If your operation is looking for a simple, cost-effective method of simplifying the recycling process and reducing its plastic use, switching to gummed paper tape could be the way to go.
Gummed paper tape offers resistance to temperature changes and humidity, a tamper-evident seal and produces a firm seal without the need for multiple strips, reducing waste, saving money and eliminating the need for wax-coated and glossy papers, which are often non-biodegradable. Liquid can be applied using a wet sponge or cloth or with a dedicated water-activated tape (WAT) dispenser, for speed and ease of use.
The tape needn't be removed from cartons in most cases, simplifying and speeding up waste management processes and improving operational efficiency.
Integrate paper void fill systems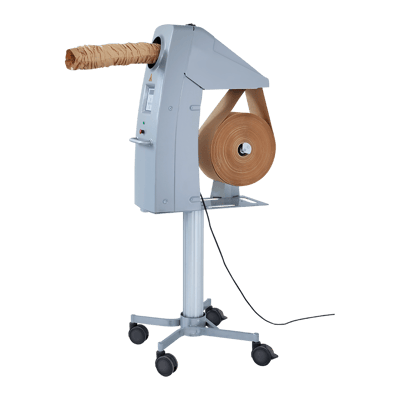 Whether you're seeking to repurpose waste paper as a quick, simple method of packing out cartons, or if you're in need of a robust, plastic-free option to reduce abrasions and offer optimum protection in block and brace applications, packing without plastic has become more and more viable in recent years.
Paper void fill systems such as the numerous PAPERplus® solutions provide malleability and flexible dispensing--for both static and mobile applications--across paper tubes, multi-layer sheets and crinkled blocks, for quick, simple carton filling in a myriad of use cases.
Choose plastic-free lined envelopes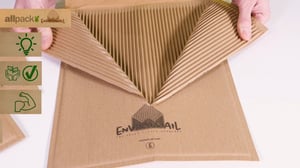 Thanks to recent innovations in padded mailer designs, plastic-free envelopes are now readily available in a range of sizes, making use of unique paper fluting designs to offer lightweight item protection, rigidity and versatility.
Better still, mailing solutions like the Enviromail™ envelope are comprised of 95% FSC-certified recycled paper, confirming with Royal Mail size guidelines and offering a futureproof packaging option for businesses wishing to avoid the UK Plastic Packaging Tax, taking effect from April 2022.
If you'd like to discuss your packaging options with us today, call us on 01543 396700, or complete our contact form.