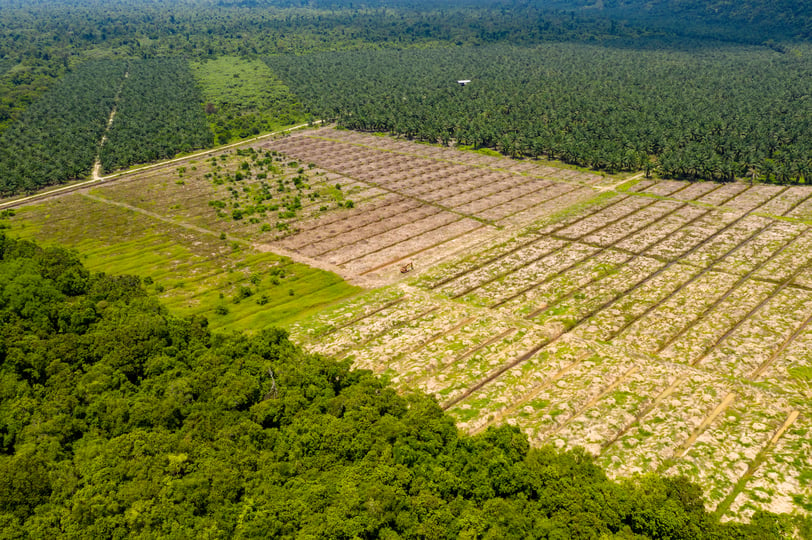 The ongoing materials shortage is affecting more and more markets as the events of the last twelve months continue their ripple effect throughout the supply chain.

As isolated events, these factors may have been able to have been contained, thus avoiding global supply disruption. However, if we look back to March 2020 and follow through the timeline of unprecedented changes at home and abroad, we begin to see how these happenings have combined in a exponential way to disrupt supply, and cause price increase percentages to rise to levels not seen for more than twenty years.
The first disrupting event was the lockdown caused by the global pandemic from which some industries collapsed overnight like the hospitality and tourism sectors, whilst others boomed including ecommerce, packaging, DIY and garden, construction, and home entertainment/communication.

Another impact has been the relatively quick economic recovery in China whose industrial production was up 6.9% YOY in October 2020. This resulted in a greater demand for raw materials for manufacturing, straining the already stretched worldwide supply chain.

Uncertainty around the final Brexit withdrawal and what might happen caused many businesses to stockpile product during peak season, compounding supply issues and driving up prices.

Furthermore, the new legislation for importing goods into the UK caused initial shipping delays, whilst many haulage firms lost drivers with EU citizenship resulting in a potentially catastrophic HGV driver shortage which is still hurting six months on. This has not been helped by a huge delay in HGV driving tests because of the pandemic, and IR35 tax changes causing drivers to quit the industry.

Road haulage was not the only victim in the crisis. Worldwide there has been an imbalance in container shipping flows, causing widespread delay and disruption to normal trade movements. Even the steel shipping containers themselves have been in short supply, instead being used for storing things like critical PPE for the NHS and other healthcare services around the world. Instantly, thousands of shipping containers were put out of use. The result? Dramatically higher freight costs, adding to the woes in the raw material supply chain. The cost of shipping a 40ft container from Asia to Northern Europe soared from $1,500 (£1,061) in summer 2020 to more than $8,300 (£5,873) by May this year.

As if all of this was not enough, the construction industry has been hit hard by shortages and price hikes, largely because of the demand last summer for home-improvements whilst homeowners were stuck at home, unable to vacation. Timber has become a sought-after commodity, with the obvious constraint of the time taken to replenish forestation resources. Softwood availability was exacerbated by bad weather, infestation or licensing issues depending on forest location.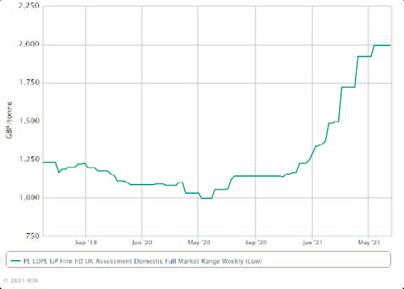 Finally, the packaging industry is seeing the consequences of all of these cumulative influences affect pricing of corrugated paper and polythene – the two largest raw materials used for packing. The RISI Index shows a Testliner 3 paper increase of 41% since December 2020 whilst the ICIS Index shows LDPE material increases of 60% in the same period.

What do packaging leaders forecast for the next twelve months?
Loren Taylor, Procurement Director at Allpack says: "Quite simply, we are unlikely to see a significant reduction in packaging prices for at least ten months, because what we have seen is that the 2020 peak never really stopped in H1 of this year.

"The behavioural change in consumer spending in the pandemic has brought in a new demographic of online shoppers – those who have newly experienced the convenience of home delivery and we believe this will remain so.

"Additionally, the new UK Plastic Packaging Tax coming into effect in April 2022 means that companies will be ordering supplies ahead of this date, thus putting pressure on supply again immediately after Christmas."

What should businesses, and particularly those in the ecommerce and retail sector, do for the next six months to avoid disruption during peak?

Loren advises: "Don't be caught out this year – there are two things you can do – firstly, talk to your packaging supplier about setting up a stock-holding agreement to guarantee supply, and secondly, plan ahead and start switching your packaging over to 'greener' alternatives that will be exempt from the Plastic Packaging Tax."

If you found this article helpful and would like to guarantee your packaging supply for the next twelve months, you can ask Allpack for a free consultation on 01922 472400 or email sales@allpack.uk.com.