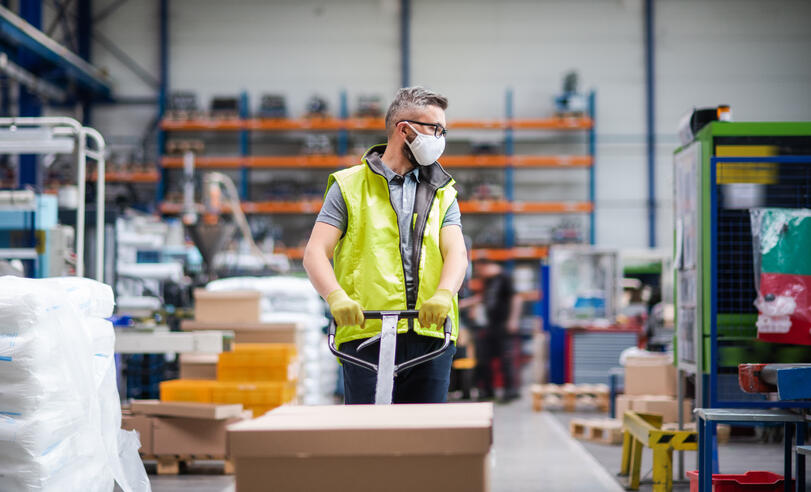 The UK's rollout of coronavirus vaccines and boosters continues to offer hope that management of the virus and an eventual reintroduction of pre-COVID living might well be on the horizon, but the current climate still serves as a stark reminder of the importance of maintaining an alertness to the continuing risks and the ongoing need for workforces to be safeguarded from potential health risks whilst on site.
Here are a few key products to help implement and maintain a COVID-safe work environment for your staff.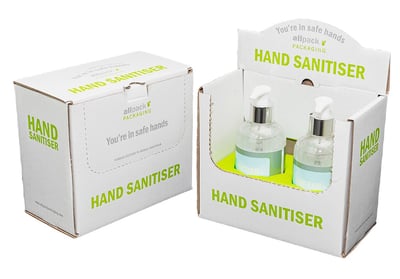 While regularly washing your hands with soap and water for at least 20 second remains one the safest ways of preventing the spread of infections and reducing the risk of sickness, hand sanitising gel offers a quick, hygienic and effective method of reducing the spread (with gels containing at least 60% alcohol) when both water and soap are not readily available. Adding bottles of sanitising gel to your warehouse or post room can ensure staff are equipped with an easy-to-use, safe solution.
Save £15.29 - receive a free 11-bottle pack with any order over £1000 (ex VAT)*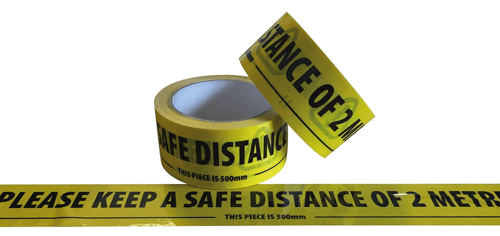 Distance marking tape is vital for providing an instant reminder to staff to maintain a safe distance from others, and it's become one of the key products for enforcing the government's 'Hands. Face. Space. Fresh air.' campaign in workplaces across the UK.
Save £42.84 - receive a free 36-roll pack with any order over £1500 (ex VAT)*
Save £58.13 - receive a free 11-bottle pack of hand santising gel and a free 36-roll pack of distance marking tape with any order over £2500 (ex VAT)*

To help bolster the message of ensuring staff remain at a safe distance from one another, floor graphics can be a quick and simple solution. And with various printing options available, these speedy distance markers can serve to instruct, indicate limits on staff numbers, identify workstations, indicate foot traffic flow and prohibit entry at various points onsite.

Much in the same way that floor graphics can provide quick and easy-to-digest information to staff and visitors, signage and posters can serve to both inform and instruct in the workplace, with A-frames, posters and table stickers allowing for adequate messaging across a myriad of environments.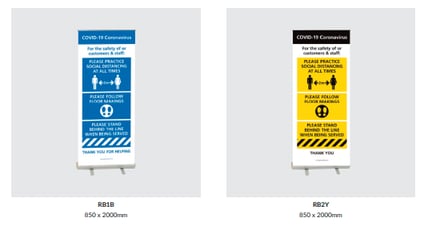 Roll banners can serve as particularly effective at offering clear messaging in larger environments and when signage must be transportable to cohere with a non-stationary working environment, such as construction sites and temporary workstations.
We're sending free face masks with orders of safety products. For order enquiries, or for more information on integrating robust health and safety solutions into your business, contact us.

*Offers are redeemable once per customer delivery address and are subject to stock availability.
Looking for more? Read our catalogue: Social Distancing Products, or learn more by reading our blog: COVID-19's Impact on the Packaging Industry