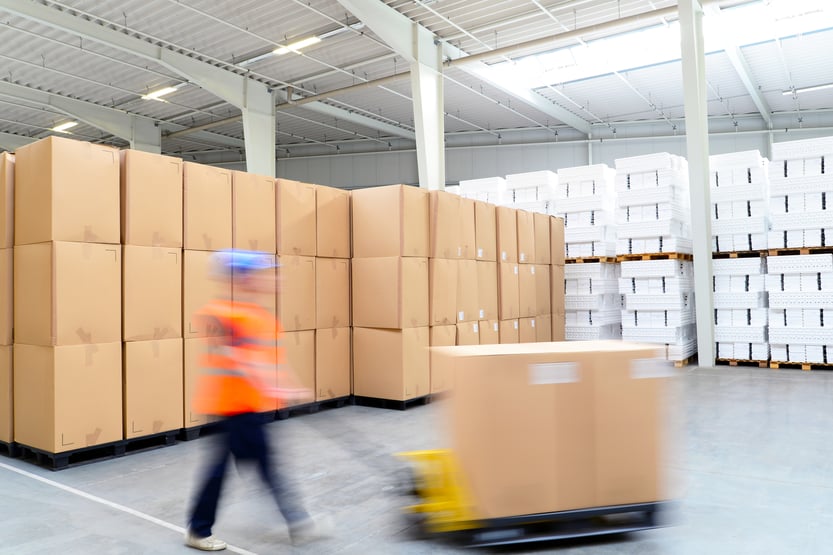 One of the most hotly anticipated dates in the retail calendar, Black Friday serves as a key opportunity for independent and national retailers alike to increase demand and grab the attention of customers with product reductions and bargains galore. But the inevitable consequence of this upturn in business is the pressure it places on fulfilment operations, both in labour and the access to adequate materials to handle increased orders.
Nevertheless, there are numerous steps your operation can take to offset the stresses of the several-day period leading up to Black Friday. Take a look.
Establish an optimised warehouse layout
When assessing your business's operational efficiency, it can often be necessary to step back and think about the larger issue of your warehouse layout. Does the arrangement serve to provide access to the most commonly accessed goods? Is there a logical flow and an organised layout that ensures stock is received, housed and picked in a safe, non-disruptive manner?
Consider how goods are zoned and the method of access for popular products. Spend time on the warehouse floor with supervising staff assessing the process flow and measuring system efficiency by gauging the degree to which the arrangement of racking, pack stations and fulfilment points limit storage capacities and the movement of staff and equipment.
Introduce packaging options that minimise workflows
One of the most effective methods of streamlining your order fulfillment processes is to eliminate the number of steps taken to adequately pack your products. Items such as book wraps, padded mailers and air pack systems will vastly reduce the number of steps needed and cut material costs, improving overall productivity.

Optimise pack station layouts
Assessing the efficiency of your packing stations is key to ensuring your operation is well set-up for periods of increased demand. Consider the location of waste disposal points, void fill dispensers and storage of necessary packaging materials. Are warehouse operatives required to regularly leave their station and travel to access packaging goods and load products?
For more information on how we can optimise your system, find out here how we can maximise your packing stations with both manual solutions and ultra-efficient automated machinery.
Hold fewer packaging materials on site
Storing your packaging materials onsite can create organisational stresses and reduce storage capacities for other products. To offset this issue, consider setting up a stockholding agreement, whereby your packaging supplier will store your packaging and provide delivery on a just-in-time basis, accounting for increases over the busy Black Friday week
If you'd like to discuss changing your packaging requirements to ensure your business is well prepared for Black Friday, send us a message, or phone: 01543 396700