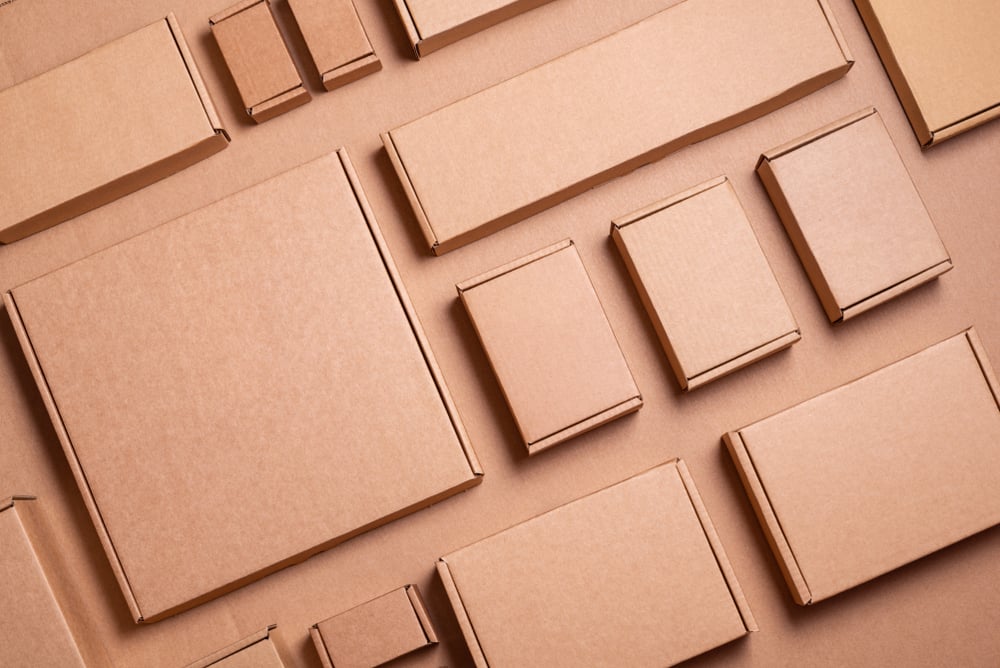 When it comes to packaging, it can be easy to think the most crucial markers to tick off for what could be considered 'good packaging' are simply the protective capacity, weight and durability of the materials. In reality though, your packaging should be an extension of your brand; the design, attention to detail and function should serve to represent your brand values, devotion to customer service and steadfast commitment to quality.
You'd be forgiven for thinking those lofty claims are hardly realistic or achievable for the average high-volume operation shipping en masse daily - or for small, budget-conscious start-ups, for that matter. But with ever-increasing efforts to enhance packaging through innovative designs and eco-conscious approaches, nailing your packaging has never been more achievable.
Looks matter
It's an old adage, but even in the world of direct-to-customer businesses and e-commerce retailing, appearance is important, and packaging's role is just as vital for web-based businesses as it is for established retailers.
In a study conducted in 2018 by the Paper and Packaging Board, 72% of consumers expressed that packaging influenced their buying choices (source). Similarly, a recent consumer report by Dotcom Distribution found that forty-nine percent of online shoppers aged between 18 and 29 suggested that branded and gift-style packaging increased their excitement over receiving their purchase.
From personalised messages and form-fitting boxes to exclusive offers via QR codes, there's a host of innovative design features available to businesses to bolster brand image to consumers. And in an age of unboxing videos reaching millions of avid viewers online, making your packaging count is more important than ever. Contact us today to find out how we can craft innovative solutions to boost your business.
Authenticity goes a long way
If there's one approach to packaging that can help to strengthen relationships between businesses and their customers, it's transparency and authenticity. Customers like to know their purchases reflect their own approach to sustainability. So whether you're or not in the business of selling environmentally conscious products, be sure to place easy-to-find information on your packaging's recyclability/reusability to customers. And for even better engagement, why not offer suggestions for simple repurposing ideas with each order? A simple note or set of instructions on your packaging increases your customer's contact time with the material and will boost the likelihood of greener waste management approaches being implemented.
While there are instances in which kraft-coloured packaging can perhaps seem understated and lacking in vibracy, when mixed with sustainable inks for printed logos and graphics, a large impact can be made. To learn more about ink sustainability, read our blog - A Lasting Impression: Ink's Role in Packaging Sustainability
Boost your brand
On the topic of applying logo marks and branding, making the most of your packaging means taking advantage of available space and crafting a brand experience for the consumer.
While adding a logo to the side of your carton may seem like the most straightforward way to highlight your company quickly and cheaply, this route-one approach can often fall short in effectively showcasing brand values. Consider the unboxing journey and the myriad of opportunities to heighten customer engagement in a memorable way.
Applying simple instructions for users to share their purchases (or to access new offers) on web channels and across social media extends engagement time significantly, helping to cultivate a richer, more memorable buying experience.
Avoid overdoing it
While material and personalisation choices matter, and the reusability of the packaging you use plays a big role in reflecting your brand, overfilling cartons (even in the name of product safety and security) and ladening your package with mountains of proverbial bells and whistles can serve to damage your brand.
The degree to which you add personalisation to your package should align with your brand's approach to sustainability, which means not packing in needless materials and labels, since these are often non-recyclable and can potentially damage your brand in the long run. Similarly, going over the top with material choices (even in the name of product protection) can increase pack weights and result in increased costs for the consumer.
For low-price goods, thinking practically about your packaging is essential. If your product is small and lightweight, adding mounds of air cushions to an oversized carton is likely to increase the potential for damage (since the product will likely move around in the pack) and will leave a negative impression with consumers. Further, making the unboxing process needlessly lengthy by way of pack density and size can lead to frustration, particularly for budget products and consumables.
Looking to move beyond the basics? Go digital
From suppliers offering the use of 3D visualisation software for clients to preview and adjust packaging prototypes, to carton designs that allow consumers to connect to social media channels and e-commerce platforms with tablets and smartphones (by use of QR codes, NFC tags and image recognition, amongst other technologies), the list of options for tech integration into the packaging experience is ever-expanding.
Like modelling software and customer engagement-driven designs, augmented reality tools offer companies and end users the opportunity to interact with packaging by overlaying graphics, displaying brand information and creating virtual environments on top of packing materials, allowing for an immersive and memorable unboxing experience, letting retailers and manufacturers create a greater connection with their customer base.
Looking to go plastic-free for good or for innovative ideas to take your packaging to the next level? Check out our sustainable brands and discover how you can effect lasting, impactful change in your business.
To discuss your packaging needs with us, send us a message, or call us on 01543 396700 to speak to a packaging expert today.